Orientation in the complex jungle of state and employer specific risk benefits
At vlot we put individuals and families and their magic moments such as giving birth or buying a house at the center of attention. Our proposition does not start with selling an insurance product - just the opposite: we help evaluate what the customer's real financial coverage needs are.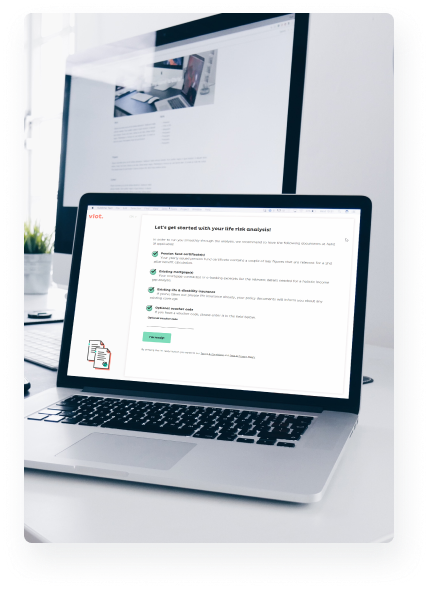 Access to a custom-tailored close-the-gap life risk coverage
vlot provides individuals and families with easy access to a holistic assessment of their available state and employer related social security benefits. The vlot platform further enables end-customers to seamlessly close an identified income and savings gap through a tailored product solution (life insurance).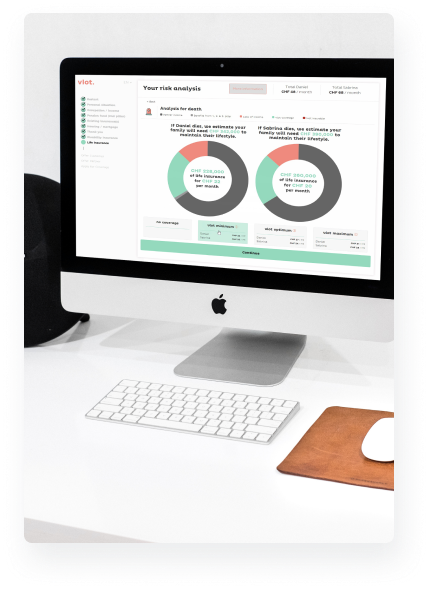 Guidance as to when emerging life events call for adjustment
And our proposition does not stop after a product purchase but adjusts as life situations change. vlot further enables individuals and families by linking analysis and coverage with life planning. In doing so, vlot is constantly capturing your life events and transferring those into a meaningful adjustment of a once chosen coverage level - making the whole process dynamic.